Manager, Community Arts Phoenixville
Director of Community Arts, Camphill Soltane
Kristen Pell received her BFA in Painting from Tyler School of Art, Temple University in 2010 but has loved art all her life. She has been blessed to combine this love with her passion for working with people in all her career experiences. Kristen has experience in therapeutic recreation, art education, and art curating. She has taught art to all ages and abilities, from day cares to retirement communities. Kristen has been a part of Camphill Soltane since 2015 and Community Arts Phoenixville since it's creation.
View Kristen's work at www.kristenpellart.com.
Administration Manager, Community Arts Phoenixville
Samantha Fioriglio is an artist living in Phoenixville, Pennsylvania. After graduating from Temple University with a degree in Journalism, she spent 5 years as an editor and designer for Digital First Media. She now works for Camphill Soltane as an Administration Manager at Community Arts Phoenixville. Outside of her work for Soltane, she is a freelance artist specializing in portraiture. A selection of her artwork can be found at artbyafan.com.
OUR TEACHERS
& STUDIO TECHS
Teaching Artist
Emily Mullet is an artist located in Phoenixville, PA. She received a B.A. in Studio Art from College of the Ozarks in 2012. Emily currently works in product development and graphic design. In her free time, she teaches ceramic workshops at Community Arts Phoenixville. There she also volunteers in the clay studio and with their social media. Her ceramic work consists of hand built pottery with textured surfaces.
Teaching Artist
Sarah Detweiler is a mixed media painter located in Downingtown, PA. Her most recent works incorporate embroidery with watercolor, gouache and oil paints. Sarah has a BFA from the University of Delaware in Visual Communications and a Masters in Art Therapy from Pratt Institute in Brooklyn, NY. She has exhibited in group and solo shows in various locations including New York City, Brooklyn, New Jersey, Los Angeles, and Pennsylvania. Her first solo exhibition was at Community Arts Phoenixville in 2018. Sarah's art centers around themes of motherhood, female empowerment, and the human experience.
View Sarah's work at www.sarahdetweiler.com
Teaching Artist
Gillian Pokalo is an artist/art educator from Phoenixville. She holds a BFA in 2D Fine Art from Moore College of Art & Design as well as her PA K-12 Certification, and she has experience teaching everyone from 3 years old on up to adults.She also is the art teacher at Plymouth Meeting Friends School, where she teaches pre-K through 6th grade, as well as adult printmaking workshops at Main Line Art Center in Haverford and the Banana Factory in Bethlehem, PA.
Her work combines painting, printmaking, and photography and is inspired by landscapes where nature eclipses man-made structures. She takes photographs of buildings that are abandoned or forgotten, then develops them as photo silkscreens, and prints those images into her paintings. She shows her work regularly around Pennsylvania in both art markets and galleries, and she's shown her work internationally in Iceland and Finland. She's also been an artist in residence in Keflavik, Iceland, where she has created murals on the walls of a guesthouse and taught workshops to the people of Keflavik. She is delighted to teach printmaking in her local community.
Teaching Artist
As a teaching artist, I have worked with ages ranging from kindergartners to 95 year-olds. In my classes, I try to teach each student according to their level of experience and skill, keeping in mind the delicate balance between process and product and communicating the value of each.
When not painting, teaching, or working in my garden, I spend my time playing music. I am part of a large roving family of musicians throughout the area who get together to play every chance we get. I am a graduate of the Pennsylvania Academy of Fine Arts and my BFA is from the University of Pennsylvania. In addition to painting, teaching at Community Arts Phoenixville, and having worked as a free lance graphic designer, I work with the PA Council on the Arts in their Artist in Residence program and am on the faculty of the Chester Springs Art Studio.
Teaching Artist
Trisha Mae is a fine artist and art educator, with experience in teaching art at early learning centers, Pennsylvania public schools, independent schools and classes from her studio. Trisha Mae is a freelance artist, specializing in portraits, charcoals, painting and printmaking. With a B.A. in Art Education from Kutztown University, she was a resident artist at the Banana Factory for 6 years in Bethlehem, Pennsylvania, and recently moved to Chester County with her family.
Trisha Mae's artwork that has been shown at galleries includes empowering reflections on the female body and images of endangered species. She is devoted to bringing art to the lives of children and adults alike, and believes art is something everyone, no matter the talent, can participate in, relate to, interpret and connect with!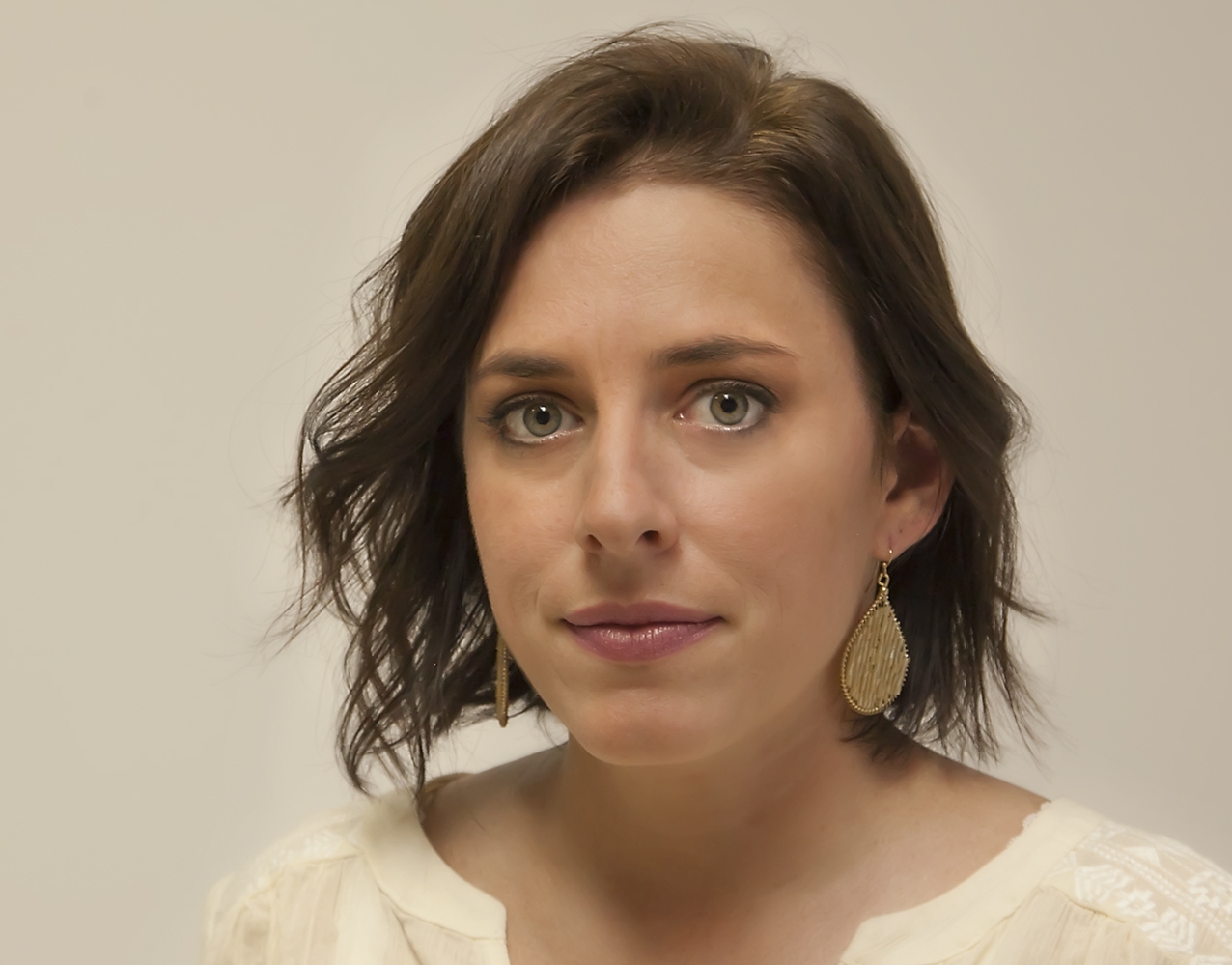 Teaching Artist
Mallary Johnson is an artist and educator based in Phoenixville who works primarily in drawing, photography and collage. She received a BFA from Moore College of Art and Design and an MFA in Visual Art from Vermont College of Fine Arts.
Mallary's work creates intersections between visual art and ecology and focuses on human engagement with the living landscape. Her work has been exhibited regionally and nationally at Stanek and LG Tripp Galleries in Philadelphia, Woman Made Gallery in Chicago and Project:ARTspace in New York City, among others.
Mallary teaches in diverse contexts to a wide range of ages and audiences. In addition to teaching at Community Arts Phoenixville, she has taught classes and workshops at the John James Audubon Center at Mill Grove, the Greater Norristown Art League and regularly hosts workshops, private and small group classes in her local studio.
Teaching Artist
I am an artist, anthropologist, recycler, gardener, and mom. I love to find old things and give them another life. I love functional art. I make art to express my views of the world and my interaction in it. I want my work to evoke emotion (good or bad) and curiosity. Currently, my work is reflective of the deeper connections we have as a species beyond culture. I use mythology, folklore, symbolism, nature, politics and religion as inspiration.
Originally, I started out as a hobbyist potter. My children were babies and I needed a "grown up" outlet. After a couple of pottery classes, I decided to take a tile-making & mosaics class to learn more about glazes. Suddenly, I was hooked. I realized I had been making mosaics all my life. As an example, my garden beds are reorganized into different patterns every year (much to the dismay of my spouse). Keep on Artin' Around!
Teaching Artist
Brooke started his career as a cartoonist and animator, and has taught in various art centers for 25 years. He attended California Institute of the Arts and his animated films have been shown in festivals around the country. Brooke has always felt a deep connection with and inspiration from nature, which he expresses through watercolor. His paintings have been exhibited at The Philadelphia Sketch Club, Perkins Center for the Arts, the "Drawn From Nature" show at the Audubon Center at Mill Grove, and in the summer 2016 issue of Nature Inspired Anthologies. Brooke is a member of The Upstairs Artists, a collective of artists in Phoenixville.
Teaching Artist & Studio Tech
Harrison Bowen is an Artist, Musician and Outdoor Experiential Educator. Inspired by a thirst for adventure as well as a love for Nature, Harrison seeks to evoke an emotion, feeling, or memory through his sculptures. With each sculpture Harrison will give back a percentage of profits to an Environmental Non-Profit Organization to help protect and conserve some of the remarkable places that have fueled and inspired him.
Studio Tech
Kel Darling has studied pottery as often as life has allowed for more than half her life. Moving to Phoenixville gave her the opportunity to be part of Community Arts Phoenixville and she's been making time to pursue her passion ever since. She launched her brand, Darling Studios, in 2016 and began formally selling at Craft Shows and markets. Kel's work is functional, focusing on pottery that can be used every day. Her mission is to explore the marriage of beauty and function, and to furnish homes with pieces that are both stylish and useful.
Kel lives here in Phoenixville with her dashing husband, two charming children, amazing mother, and one grumpy cat.